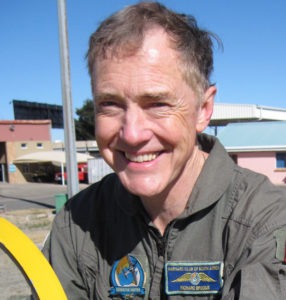 Hello – I'm Richard Broome.
While being a military aircraft owner, dealer and pilot, flying South African Air Force jets – and for South African Airways – I have trained ten thousand managers in my Thinking Skills approach here and in Australia.
Now, alongside my psychologist wife Vicki in Johannesburg I do what I love most: teaching people how to learn, how to manage stress, get more energy and enjoyment out of life.
You'll find the Thinking Skills approach works and it has helped hundreds, actually thousands, of upwardly mobile professionals overwhelmed by information overload and wanting to upgrade qualifications or management levels at work.
Need Help with Your Learning, Speed Reading and Creativity? 
You've signed up for an MBA
You are spiralling out of control-can't keep up with the work and the volume of material
Feeling overwhelmed at this moment
You want to move up the ladder faster
You need to learn new material quickly and effectively
You want to read faster so you can save time spent studying
You find paging through textbooks a pain in the butt
You are not a good studier
You want to commit stuff to long-term memory rather than just cramming
A typical comment is:
"I want to thank you again … I gained so much by being there. … It was akin to someone just gently placing a hand on the top of my head and turning it a few degrees outside the normal view and suddenly I'm remembering what I believe in again."
Here are just some of the bigger companies whose staff have enjoyed this approach
ABSA
AECI
Afrox
Anglo Platinum
Australian Institute of Management, WA
Board of Executors
BT Financial
City of Johannesburg
Competition Commission
Department of Agriculture
Department of Justice
Department of Justice and Constitutional Development
Department of Labour
Department of Public Enterprise
Department of Water Affairs and forestry
Endress & Hauser
First National Bank
GSSC
Hulamin
Liberty Life
M-Net
Macquarie Bank
Multichoice
National Treasury
Nedbank Limited
Novartis
Office of the Premier
Old Mutual
Price Waterhouse Coopers
Public Service Commission
Rand Air
Rand Water
Richards Bay Coal Terminal
SAPPI Fine Papers
Sasol
Sasol Technology
Shell Petroleum
South African Air Force
South African Civil Aviation Authority
South African National Defence Force
South African Post Office
Standard Bank of South Africa
Transnet
UNISA
University of Queensland
Wesbank
Westpac Bank
Western Cape Department of Planning