How long does it take you to master an average new business book? How fast do you read?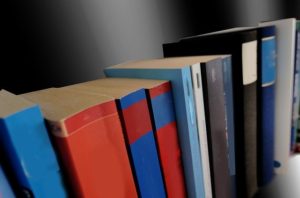 Because if you're not quick, it's hard to stay ahead of the curve. You after an MBA or next step up the exec ladder?
Your MBA will hurt. I know, because I've been there. The reading and study loads are insane, which means that your family life will suffer. Your marriage will be at stake.
Luckily for you, you can learn how to get through a text like The 30 day MBA in UNDER AN HOUR.
You read that right – that's 314 pages speed read, mind mapped, and your priorities sorted.
It would help if you thought differently about your personal development.
Because you can learn thinking skills like mind mapping, speed reading and problem-solving, these are essential skills if you want to crush the competition.
You Can Achieve Incredible Things With Your Life.
And you can learn how here.
We have had hundreds of reports of career and life change following the Thinking Skills approach.
"What a remarkable, interesting and pleasant presenter Richard is!  I totally enjoyed this course and got a tremendous amount from coming and participating. Thank you just doesn't seem enough! "TB, Perth, WA
Discover:
* How to speed read,
* how to do mindmaps,
* how to do problem-solving,
* how to concentrate,
* how to keep meetings focussed and productive,
* how to make better presentations,
* how to generate ideas,
* How to remember important stuff – I could go on and on.
Grab this offer of free consulting, and you'll learn ways to save yourself a LOT of time, which means that you get through your learning challenges without damaging your life.
Not good at remembering names? You can do it easily if you know-how.
Psychologists have long pointed out that most of us use only a fraction of the potential of our brains. Most of us know more about the operation of a simple electric toaster than about the workings of the brain. But the brain is the most complex piece of computing equipment in the known universe!
You need to stay ahead of your competition in this hectic age. So you need to know how to get the most out of your brain. It has billions of working parts and almost infinite complexity.
You can realize staggering improvements in your abilities.
How? By applying some of the latest research findings in brain function to how you go about specific tasks.
For instance, why mind maps work better than traditional notes. It's because a mindmap models the way the brain works.
You will come to respect the extraordinary capacity of your brain. You will learn a range of exceptional thinking, learning, planning and communication skills. And its serious fun.
Schedule a free appointment for a 60-minute consultation and coaching – how to learn faster and remember more. You have nothing to lose.
Schedule a free appointment for a 30-minute consultation and coaching.
Click here for my Acuity scheduler. I'll do the rest.
If you are in a hurry – call +27 82 889 3160 to speak to Dr Richard